Hongbung Intellectual Property Agency topped in CCTV's "Ultimate Ingenuity" Realize the powerful intellectual property country dream
2021年10月18日,宏邦知识产权《追梦人》纪录片,将正式在"中央新影发现之旅频道"(原名:CCTV发现之旅)的《极致匠心》栏目荣耀首播,并于10月19日分别在爱奇艺、腾讯视频、优酷视频等30余家媒体平台进行全网展播。
Hongbung's documentary "Dreamer" will officially premiere in the " Ultimate Ingenuity " column of "Central New Film Discovery Channel" (formerly known as CCTV Discovery Journey) on October 18, 2021, and will be exhibited on more than 30 media platforms such as iQIYI, Tencent Video and Youku Video on October 19.
CCTV《极致匠心》栏目,是一档展示中国各行业匠心翘楚、创新奋进风貌的大型纪实人文节目。栏目通过官方平台传播优势,邀请中国各届有实力、有企业匠心之魂的佼佼者,讲述他们的初心故事和匠心成果。这次,栏目组经过层层甄选,选中了以"推动所有中小企业创新发展"为使命的宏邦知识产权。
CCTV's " Ultimate Ingenuity " column is a large-scale documentary and humanistic column that shows the ingenuity and innovation of all industries in China. Relying on the communication advantages of the official platform, it invites Chinese leaders with strength and enterprise ingenuity to share their original intention and achievements. The column group selected Hongbung Intellectual Property Agency with the mission of "Promoting the innovation and development of all small and medium-sized enterprises" as the introduction object after careful selection.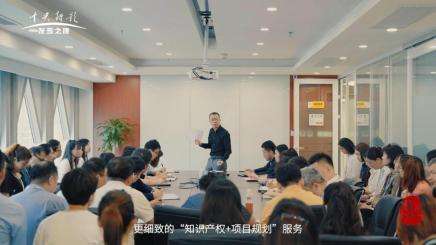 宏邦《追梦人》在cctv电视台播出
"Dreamer" was broadcast on CCTV
自2013年成立以来,宏邦始终秉承"爱国、善良、尊重、诚信"等企业核心价值观,以知识产权为核心,围绕"确权""用权""维权"的生态模式,为中小微企业提供从"创立—上市前"的全周期配套服务,包括:知识产权、成果转化、财税、审计等中高端咨询服务,至今已拥有90000+成功案例。
Hongbung has always adhered to the core values of enterprises such as "Patriotism, Kindness, Respect and Integrity" since its establishment in 2013, with intellectual property rights as the core, and around the ecological model of "Confirming rights", "Using rights" and "Safeguarding rights", provided full-cycle supporting services for small, medium-sized and micro enterprises from "Establishment to pre listing", including: intellectual property, achievement transformation, finance and taxation, audit and other medium and high-end consulting services. So far, Hongbung has more than 90000 successful cases.
对企业发展而言,知识产权保护是前提,转化运用是核心,变现是结果。不少中小微企业在发展过程中会遇到缺乏资金、税收负担、缺少人才、有了招投标机会却没有资质门槛、对政策信息不了解、缺少获客渠道、管理不规范等痛点。
Intellectual property protection is the premise of enterprise development, transformation and application is the core, and realization is the result. Many small, medium-sized and micro enterprises have some pain points in the development process, such as funds, taxes, talents, qualifications, lack of understanding of policy information, lack of customer access channels, non-standard management and so on.
宏邦围绕企业全生命周期,以自主研发的信息化业务系统,打造一站式知识产权生态运营平台,帮助更多企业维护自身利益,不断提高核心竞争力,从容应对变化莫测的市场竞争。
Focusing on the whole life cycle of the enterprise, Hongbung has built a one-stop intellectual property ecological operation platform with its independently developed information business system to assist more enterprises safeguard their own interests, continuously improve their core competitiveness and deal with complex market competition.
本次荣登CCTV《极致匠心》栏目组,充分展现了央视对宏邦品牌形象和专业服务品质的认可。也是对宏邦作为一家匠心企业,致力于推动中小企业知识产权保护、不断突破发展的肯定。
This topped in CCTV's " Ultimate Ingenuity " column not only fully shows CCTV's recognition of Hongbung's brand image and professional service quality, but also affirms Hongbung as an ingenuity enterprise committed to promoting intellectual property protection and continuous breakthrough development of small and medium-sized enterprises.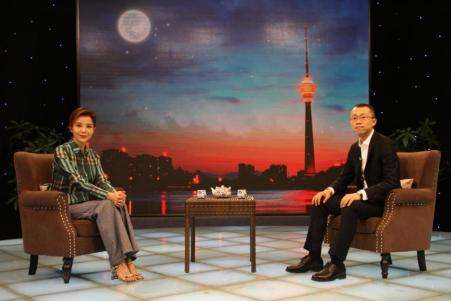 宏邦CEO史建峰接受央视著名主持人朱迅访谈
Shi Jianfeng, CEO of Hongbung, was interviewed by Zhu Xun, a famous host of CCTV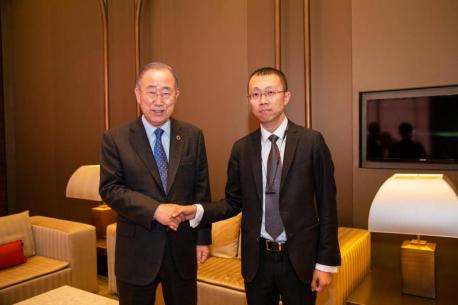 宏邦CEO史建峰与联合国第8任秘书长潘基文洽谈
Shi Jianfeng, CEO of Hongbung, held talks with Ban Ki Moon, the 8th Secretary General of the United Nations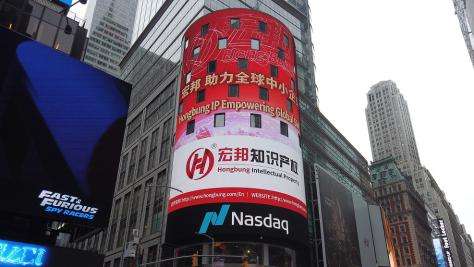 宏邦知识产权荣登美国纽约时代广场纳斯达克大屏
Hongbung Intellectual Property Agency topped on the NASDAQ screen of Times Square in New York
当前,科技创新与知识产权,已成为企业经济提质增效的有效着力点。未来,宏邦将加快推动中小企业更加重视知识产权保护,财税合规化,技术成果化、业务产业化。
Scientific and technological innovation and intellectual property rights have become the effective focus of improving the quality and efficiency of enterprise economy. Hongbung will accelerate the promotion of small and medium-sized enterprises to pay more attention to intellectual property protection, fiscal and tax compliance, technological achievements and business industrialization in the future.
借着此次登陆CCTV,宏邦向外界传达了一个声音:宏邦会不断强化专业,走在知识产权行业的最前端,始终如一地助力知识产权行业发展和创新,为中国知识产权强国建设奉献自己的力量!
Hongbung announced to the outside world by landing on CCTV this time that Hongbung will continue to strengthen its professionalism, lead the intellectual property industry, help the development and innovation of the intellectual property industry as always, and contribute its own strength to the construction of China's intellectual property power!
免责声明:市场有风险,选择需谨慎!此文仅供参考,不作买卖依据。
文章投诉热线:156 0057 2229 投诉邮箱:29132 36@qq.com